The FGR-01™ is the uniform chassis for all teams and drivers entering the first season of FGR™.
The FGR™ design department produced this high end racing machine during countless hours on the drawing board as well as trackside. The FGR-01™ is a fully electrical vehicle, therefore, no fuel is burned. Drivers only need to pit in order to recharge their batteries, using the innovative FGR™ Quick Charge Technology (QCT). The weight of the car does not change during the race, due to the lack of fuel burn.
The 2020 FGR™ season features an unlimited supply of sportive road tires, provided by our partners over at PixelRubber™. These tires display a very low level of degradation over the course of a race, which ensures very pure racing. The robust FGR-01™ chassis can take a hit or two without any problems. At a damage rate of just 10%, only heavy impacts will produce noteworthy damage to the carbon pixel chassis.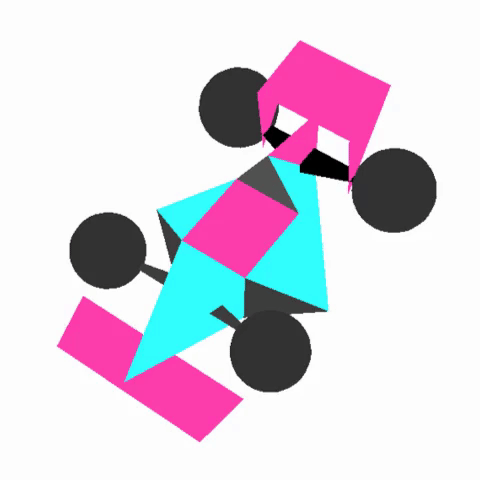 By investing endless hours of testing, we balanced out the
FGR-01™ perfectly.
With performance data similar to Formula E, the
FGR-01™ offers an agile front axle and a lot of grip on the
back of the car.
Specs
Low Air Resistance
Downforce: 180
Power: 270
Top Speed: 70.25
Mass: 450